Alsco Laundry Facility
SCP 327 saves time and money on maintenance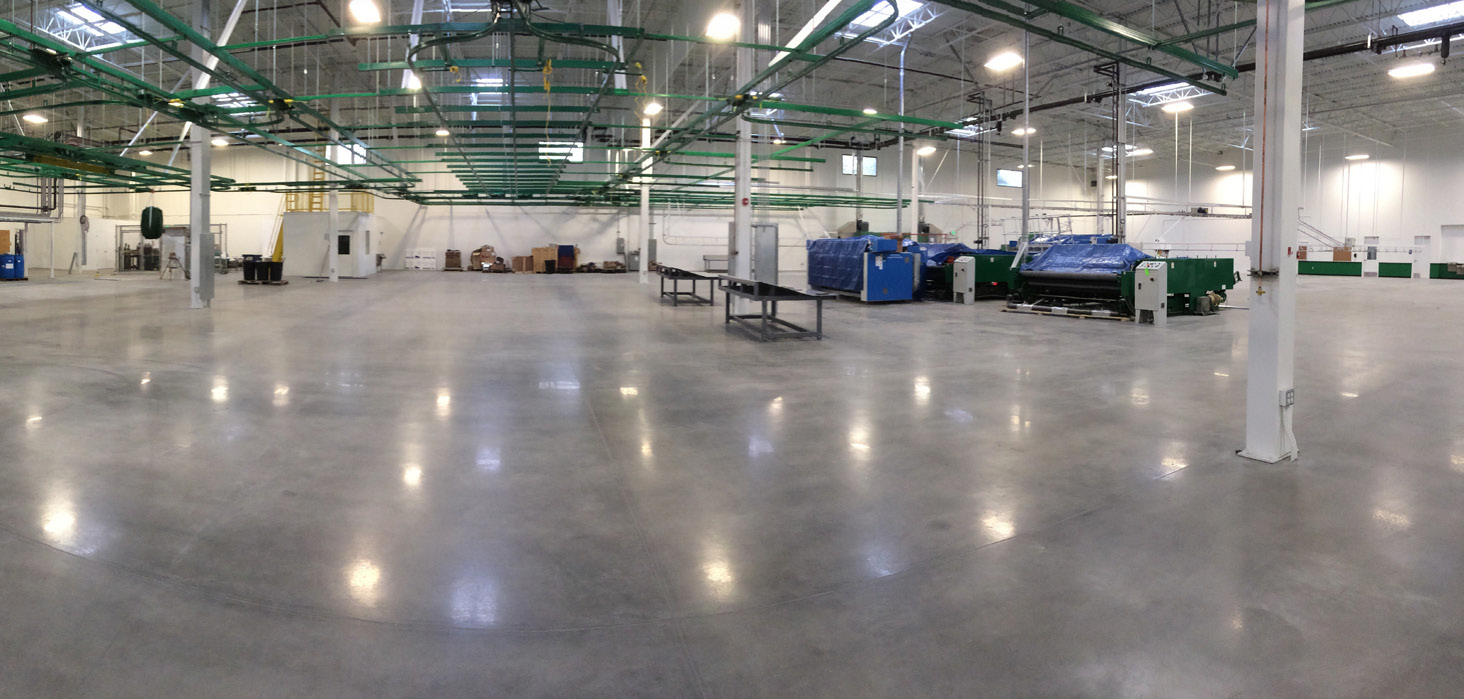 With more than 16,000 employees and over 150 branches, ALSCO is one of the world's largest laundry companies. As in any industrial facility, commercial-grade equipment creates an occasional mess. In a laundry facility, cleanliness is critical. That's why BPCI Construction selected SCP 327 to protect the exposed concrete floor in the company's newest 70,000 square foot facility in Kent, Washington.
Floor construction was completed in three separate concrete placements. As soon as power trowels finished surface prep, SCP 327 was spray-applied. The owner requested a medium gloss surface which floor finishers achieved with only an 800-grit diamond polish. The placement, finishing, sealing, and waterproofing were
completed in just one day — saving time and money.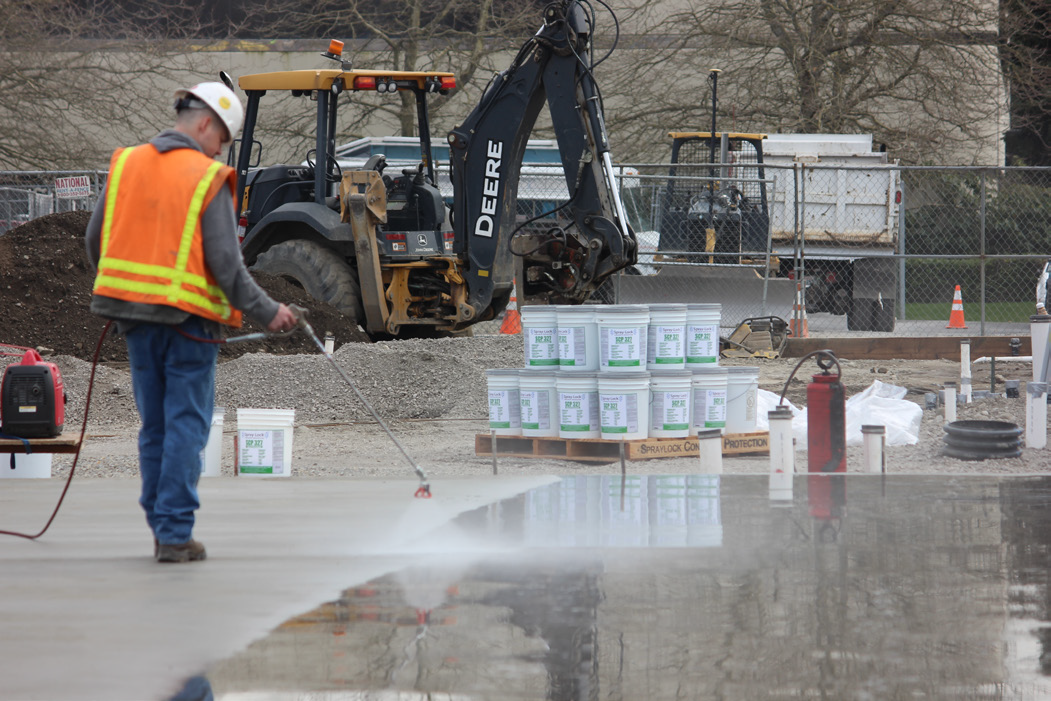 Since SCP makes clean-up between construction phases easier and faster, tilt-up walls began just two days after placement, versus the typical forming timeframe of more than a week.
SCP 327 sealed the floor, protecting the surface from moisture, eliminating concrete dusting, and providing chemical attack resistance.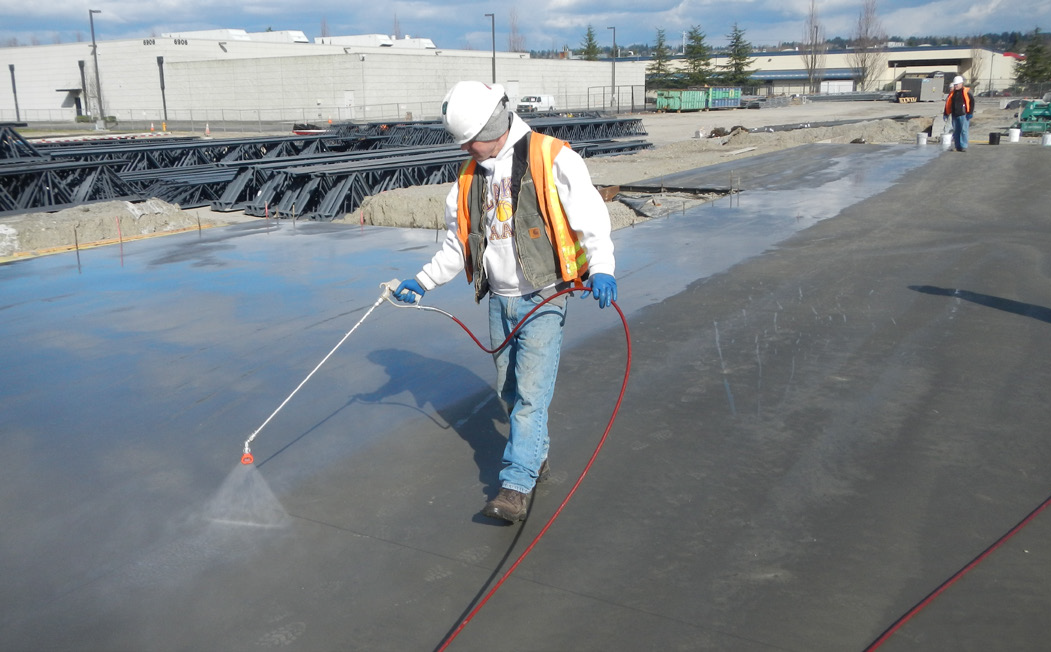 A year later, the facility's management team is still praising the benefits of SCP protection. In the past 13 months, hydraulic fluid, oil, and detergents have been
spilled on the SCP-treated floor. In every case, cleaning was easy with only a wipe-up required. The spills left no stains on the concrete.
With Spray-Lock Permanent Concrete Protection, the ALSCO laundry facility is easier to maintain, making the structure more sustainable and durable for years to
come.