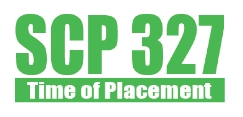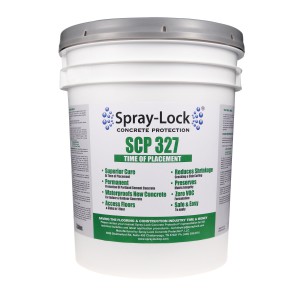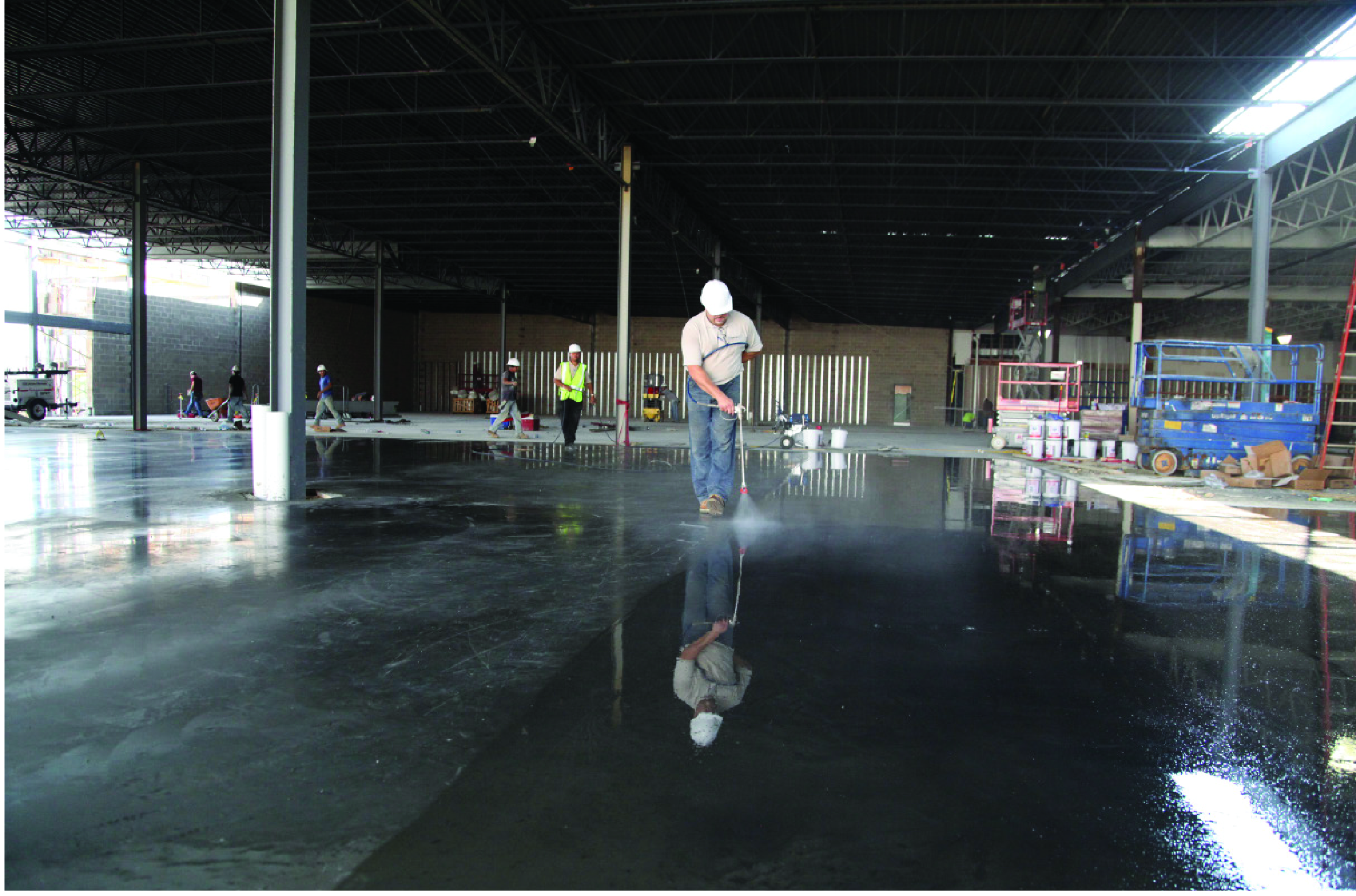 Concrete Waterproofing & Protection
with Spraylock SCP 327 Time of Placement
SCP 327 is a pre-mixed, spray applied non-VOC treatment that is able to penetrate into the substrates of Portland cement concrete.  This all happens at the time of placement.
A reaction occurs between SCP 327 and free alkali that seals capillaries and pore spaces within the pore structure and concrete capillary.  When the reaction has chemically completed, a stable gel within the concrete capillary and pore structure is left behind.  This reduces water migration levels to an acceptable range for almost any coating, adhesive or floor covering.
SCP 327 is able to penetrate and provide permanent concrete waterproofing and protection – and it does this as a one-time spray on treatment.  It can be effectively applied on either side of concrete structures – both positive and/or negative and can withstand over 250 feet of hydrostatic pressure.  As another benefit there is minimal disruption of the site which allows other trades to gain access to the site in a timely manner.
Spray-Lock Concrete Protection® technology is unique with over 30-years proven performance.
SCP technology offers the quickest and most cost-effective concrete protection solutions that meet the demands of today's fast-track construction process.
SCP technology is often used as a superior curing medium. Testing has shown that SCP treatment performs equal to or better than 28-day water ponding.
User safe with zero VOC content, SCP allows coatings and coverings to be successfully installed in as little as 14-days after concrete placement with no moisture-related failure problems in structurally sound concrete.
SCP technology also minimizes shrinkage cracking and slab curl at time-of-placement, saves costly flooring/surfacing preparation, and leaves the surface characteristics unchanged with no topical residue.
SCP technology can be used on any uncoated architectural or structural concrete. After proper preparation and treatment with SCP technology, existing concrete slabs, walls, structural elements, and overhead applications are permanently waterproofed.
For distressed structural concrete, SCP offers a formulation to specifically address reinforcing steel corrosion conditions.
A superior cure provides all the benefits of 28 day waterponding without any delays
Provides permanent concrete protection
Shrinkage, slab curling & cracking are reduced
The need to remove curing membranes is eliminated entirely
Waterproofs new concrete
Environmental & chemical attack resistance is dramatically enhanced
Gain access to the slab in 1 hour after application
Scaling and spalling are minimized
Durability is increased
Matrix integrity is preserved
Non flammable
Zero VOC
Easy to apply – and safe too!
Saves time AND money!